Eleven days before Christmas Day, we got doorbell ditched. When I opened the front door, I found this little manger sitting on the porch...
The next day, the same thing happened. This time it was a wiseman and so it continued... a second wiseman and a third, a sheep, a cow, a donkey, a shepard, and finally Joseph and Mary.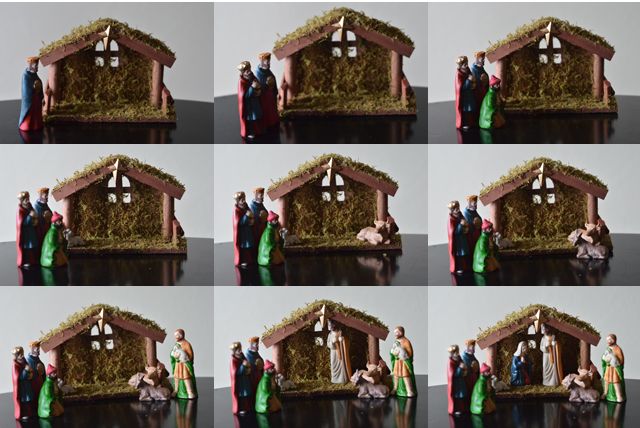 While we weren't in town, I know that on Christmas morning, baby Jesus was there, waiting for us to let him in and to complete the nativity. I know that is exactly what he does for us in our lives. He waits for us to let him into our homes and our hearts, to be surrounded in his love. I am grateful to the people who left us this special gift throughout the Christmas season to remind us daily what it is truly about. I'm so grateful for the birth of my savior. I hope we can do the same for another family next Christmas.