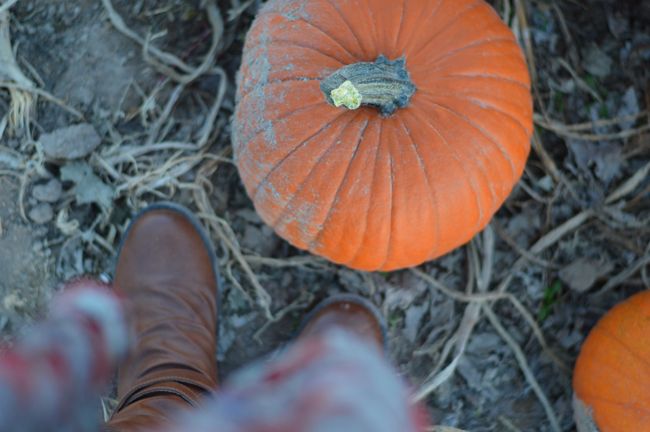 I love that even after 2 and half years of marriage, we still have firsts. This weekend's first... going to the pumpkin patch together. While I thought this might be a first after we had a baby, the inner child in me just could not wait that long. Besides, it is so much more of a fun experience picking your pumpkins from a field than from a heaping pile of hard-to-reach pumpkins in a box at the grocery store. The adventure lived up to all of its wonderful October favorite expectations.
Another October favorite from this weekend, homemade soup. I made the first of many batches of seafood chowder. It was to die for!
Oh October, I'm so glad you are here. Feel free to stick around as long as you would like.