In our apartment we have very limited decorating space. In fact, one of my only open shelves to decorate was the top of our entertainment center that we ended up losing when we decided to
saw it in half
. I have been telling Nic the last couple of years how much I wanted to build some Ballard Design inspired shelves in our kitchen and that little dream of mine finally came true.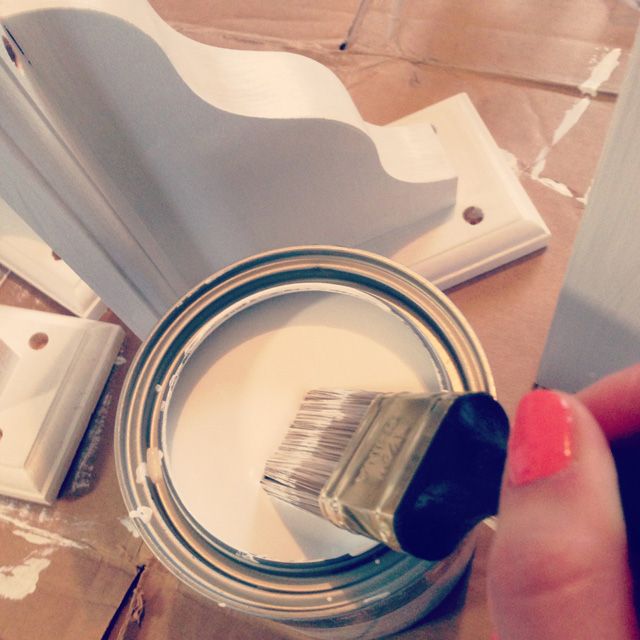 I am normally a very patient person in most aspects of my life but during the process of this project I was so excited watching them come together so perfectly that I was dying to get them finished, up on the wall, and decorated! We still have to touch up the screw holes in the corbels but other than that, they're done and I absolutely adore how they look in our kitchen! They were so easy to build thanks to the help of my husband, father-in-law, and a tutorial from the
House of Smith's blog
!!
My mom was in town this last weekend for my graduation and Mother's Day and we had so much fun shopping for little things to put on them! Of course since I took these pictures the decor is constantly evolving {I wish tulips were in season allllll summer long darn it!!} but this is how they looked initially. :)