On the fourth date of Christmas.....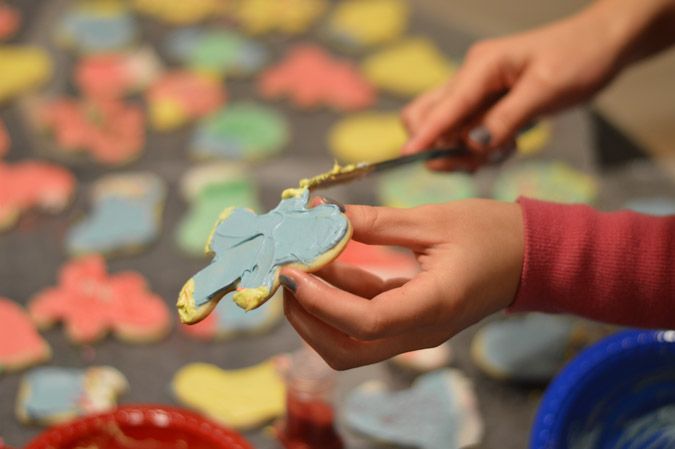 we made sugar cookies and holy smokes, the recipe made about a thousand and one! Nic called himself the "mass producer" haha and frosted just about every single cookie while I went along behind him and decorated. These were THE softest sugar cookies I have ever eaten before. They also freeze really well and are still as soft when thawed. I found the recipe on the web somewhere so I don't claim any credit as it being a family favorite or anything but it's a good one in case you are ever on the hunt. :)
*******************
1 1/2 c butter
2 c sugar
4 eggs
1 tsp vanilla
5 cups flour
2 tsp baking powder
1 tsp salt
Directions :: Cream butter and sugar until smooth. Beat eggs and vanilla. Stir in flour, baking powder, and salt. Cover and chill dough at least 2 hours (I chilled over night). Bake at 400 degrees for 6-8 min.
*********************